Friday Keynote Speaker: Tim Blackburn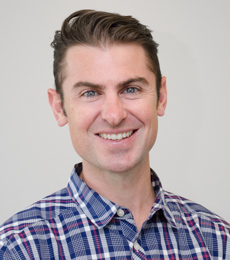 Planning with Intention for Student Interaction
Twenty first century standards can be seen as a language learning opportunity, as greater depth of knowledge requires students to use language in authentic ways that leads to generative learning. We know that, for our students to use language in these generative ways, we must create daily opportunities for our students to apprentice over time with adequate support (Heritage, Walqui, Linquanti, 2015).
This shift in expectations requires a "reformulation of practice" as we design "invitations" for students to connect and collaborate (Heritage, Walqui, Linquanti, 2015). Intentional planning practices for student interaction remind us that learning is a social act, one in which students are "active learners who co-construct knowledge of content" and language "through dialogue with their peers" (Heritage, Walqui, Linquanti, 2015, p.88). This session provides an overview of intentional planning practices that leverage tools like the WIDA Standards and the Education Northwest Task Analysis Process to help us highlight the role of disciplinary language in disciplinary content. The practices introduced here are tools for weaving language and content learning that can be applied across grades, disciplines, languages, and contexts.
Workshop Session following Keynote
Standards Based Tools for Formative Assessment Practice
This two hour follow up session will build on the main session by focusing on the WIDA Standards as a tool for crafting integrated language and learning outcomes. We will analyze classroom examples like lessons and scaffolds designed around these learning outcomes. Further, we will apply the WIDA Standards as a formative assessment tool – differentiating our instructional approach based on our students language proficiency.
Participants will be able to
Apply the task analysis process and WIDA Standards as tools for designing language and learning outcomes.

Apply the task analysis process and WIDA Standards as tools for designing differentiated scaffolds.

Apply a formative assessment process to provide immediate feedback on how students are using language for particular purposes.
Biography
Tim Blackburn spent the early years of his career as a high school ESL teacher and bilingual educator in the Bronx, NY. In his final position in the New York City Department of Education Mr. Tim taught Global History, in English and Spanish, at International Community High School, one of NYC's 12 newcomer high schools. It was this experience that impressed the true importance of integrating disciplinary language and content, especially through tasks designed to promote small group collaboration. He regards those years as the brightest in his career, and now that he is in Oregon, he continues to draw from those classroom lessons to inform how to support Emergent Bilingual students throughout the school day.
Since arriving in Oregon in 2012, he has worked as a TOSA in the Oregon Migrant Education Service Center, providing technical support to the hundreds of professionals working in Migrant Ed. throughout Oregon. He as also a founding member of the Education Equity Unit at the Oregon Department of Education. There, he designed and delivered professional learning for teachers and administrators to support language learners in the Common Core. At Education Northwest, Tim serves schools and school districts across the country in refining evidence-based programs and instructional practices for Emergent Bilingual students. Tim is a biliterate educator in Spanish and English.